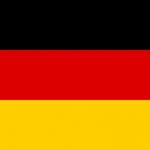 German universities are famous for delivering high-quality education - a lot of these universities even rank among the best in the world. By choosing to study in Germany, you can be sure to get an education that is well above the global average and it is a great way to break into the international labor market. Germany's higher education institutions are highly regarded globally and have a good reputation among MMC companies.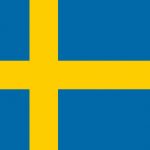 SWEDEN
With a comparatively high quality of life, strong infrastructure, and the best system of healthcare and education, a large number of people continue moving to Sweden and it has been voted the Best Country in the World by the newest edition of the Good Country Index. Sweden has consistently ranked among the best countries for equality in the world. It is also ranked among the best in gender equality and LGBT rights. Sweden's overall progressive attitude, availability of numerous scholarships and financial aid programs, and government's flexible policies made it even more attractive.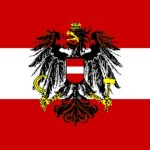 AUSTRIA
Austria boasts one of the highest standards of living among the economies of the world, ranking highly in per capita gross domestic product. Austria is a great place for future international students because of affordable tuition fees when compared to other popular study destinations, like the US, UK, or Australia. The quality of life is very high and the country has a low crime rate. Austria has some of the best universities in the world ranking high in the global university rankings like the University of Vienna (the oldest and most famous university of the country), the Vienna University of Technology, Innsbruck University, University of Graz, the University of Salzburg or Johannes Kepler University and so on.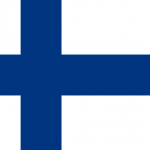 FINLAND
Finland is famous for being the Happiest Country in the World, as well as having the world's best education system and cleanest air. Finland is home to great universities, beautiful natural sights, and great entertainment for incoming students. International students in Finland will truly have an exceptional educational experience and have the opportunity to take in life in a foreign nation.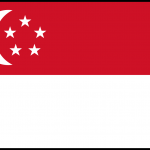 SINGAPORE
Singapore has one of the world's top-ranked education systems with a high-quality education. Singapore's education system has proven to be one of the best in the world. Efficient city planning, a developed economy, superior geographical location, a sound legal system, convenient transportation, a warm climate, along a tolerant and friendly social atmosphere make Singapore a suitable study destination for people from all walks of life. The top-notch infrastructure of its universities makes it a great option for international students.

SWITZERLAND
Students are more satisfied with the academics in Switzerland than on average in Europe. Because universities in Switzerland are highly regarded around the world, students are confident that the opportunity to study in Switzerland will play an important role in their future careers. According to a survey by educations.com, Switzerland ranked second as the best place to study abroad in Europe in 2020, based on factors such as career achievement, personal development, and access to higher-quality teaching.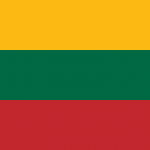 LITHUANIA
Lithuania offers excellent academic institutions, innovative facilities, and more than 350 English-taught study programs for international students. The country is valuing education as the literacy among young Lithuanians above 15 years old is 100%. Lithuania earns high marks for quality of life. It's been ranked first in the CEE region (Central and Eastern Europe) in the Green City Index and is also known for its world-class health infrastructure and level of safety.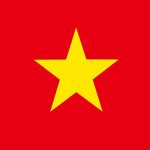 VIETNAM
Vietnam has become an ideal study destination for international students on a budget due to its cheap living costs, incredible culture, and friendly locals. Vietnam is a fairly cheap destination for traveling, studying, and living compared to most other countries in Asia, Vietnam is ranked among the fastest-growing countries in the world and one of the most interesting studies abroad destinations in the world.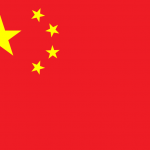 CHINA
China is one of the world's oldest and most influential civilizations and home to excellent universities. It is one of the most generous countries providing scholarships to international students. . International students in China will truly have an extraordinary educational experience and have the opportunity to take in life in a foreign nation. China is one of the most popular study abroad destinations for international students and they prefer China with the expectation of better employment opportunities in fields such as travel, news media, academics, diplomatic work, financial, trade, banking, and a lot more.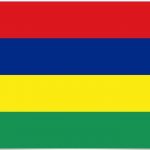 MAURITIUS
Mauritius is a country with an affordable education rate and living expenses, and it is one of the major reasons that attract international students to pursue their higher education there. Receiving a world-class, Internationally-recognised education makes studies in Mauritius stand out. Mauritius education is a great learning experience not just for the high quality of education, but also because they can make a good career thanks to the wide job opportunities.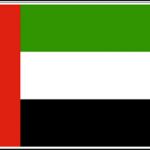 DUBAI
Dubai has a well-established Education System with a modern infrastructure and is one of the most popular destinations for international students, this is the reason many global universities have set up their campuses over there. Dubai is known for maintaining high standards when it comes to education. Since students worldwide come here for higher education, they experience a multicultural environment that is very valuable across the industry sector. Higher education in the UAE goes beyond just studying theory but also gives a chance to gain UAE-specific work experiences through local internships.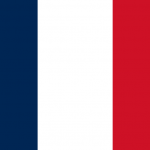 FRANCE
France is a world-class economic power with a thousand-year academic history of excellence, an ongoing national commitment to higher education and an unparalleled linguistic and cultural tradition are some of the reasons for France's enduring popularity as a study destination. Quality higher education that is tailored to the needs of students, attractive tuition fees, and outstanding prospects for research and growth made it demanding among International Students.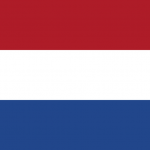 NETHERLAND
Dutch universities are known to be among the best universities in the world, competing with other famous UK and U.S. universities. The Netherlands is one of the top non-English speaking countries where you can get a quality education and find loads of degrees taught in English. With the country's renowned standard of education and comparatively low cost of living, studying in the Netherlands will give you true value for money. In addition, many Dutch universities offer grants and scholarships that can reduce or fully cover the tuition.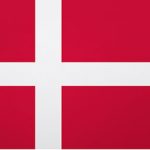 DENMARK
Denmark is a highly-developed nation: one of the highest GDP/capita in the world – 58,000 EUR/year. Denmark is one of the most popular international study destinations in Europe due to its low study costs, high-quality English-taught Master's degrees, and innovative teaching methods. As one of the best locations to study in Europe, Denmark provides quality higher education programs to international students with a great level of independence offering those self-scheduling options.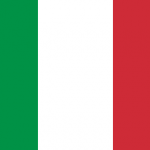 ITALY
Italy is a popular and affordable destination for international students. It offers quality higher education with more affordable tuition fees than other Western European countries. There are around 32,000 international students in Italy, including independent students and those on an exchange program. Italy is one of the most affordable countries in Europe where you can study and that goes for tuition fees and living costs as well.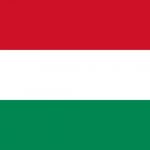 HUNGARY
Universities in Hungary offer high-quality education at affordable tuition fees. Hungary is a modern and safe country, but the cost of living is the lowest in Europe. The tuition fee and living costs in Hungary are relatively low compared to the rest of Europe. Hungary is especially popular for studies in the sciences and you can opt for your studies without IELTS or TOEFL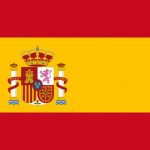 SPAIN
Spain is a popular study abroad destination for students worldwide due to its laid-back lifestyle, great weather, and quality education. From San Sebastián in the north to Cádiz in the south: every corner of Spain has great study abroad programs! Spain is an affordable place to study, no matter which city you choose. Affordable cost of living & tuition fee has made Spain a main destination of choice for international students.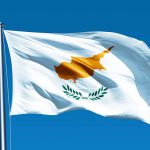 CYPRUS
Studying in Cyprus is much more than a quality academic and learning process. The birthplace of Aphrodite is known to be the most peaceful place on earth. Cyprus offers high-quality education at very affordable fees. Being famous as the Island of Love, Cyprus offers a healthy environment and multicultural society to students at a reasonable living cost.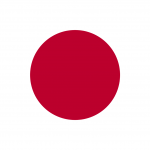 JAPAN
Excellent safety, accessibility, and high quality of life standards make Japan, one of the most popular destinations for international students. Studying abroad in Japan means your studies in a well-rounded education system, experiencing a unique new culture, and gaining a more international perspective. International students are attracted by Japan's high educational standards. Annually over 150,000 international students choose Japan for their higher education.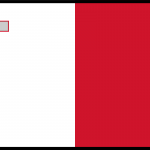 MALTA
Malta has one of the best environments for international students. It is a real hidden gem for international students with an excellent standard of education, an affordable standard of living, and plenty of exciting career opportunities. Since 2016, Malta is integrated into the global education market and now it is a part of the EU's Study in Europe project and the Global Education Network.
MALAYSIA
Malaysia is one of the most vibrant countries in Southeast Asia with international students around the globe including India. Presently, there are more than 100,000 international students from over 150 countries in Malaysia. It opens up a world of improved career prospects all around the world with top-notch education standards. Malaysia is fast becoming a hot favorite with international students and its educational institutes are counted within the top 200 universities in the world. Malaysia also offers you international degrees from the UK, the US, Australia, and other countries at lesser costs.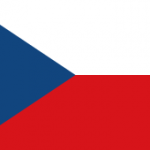 CZECH REPUBLIC
Czech Republic's renowned reputation for high-quality education, exceptional academic opportunities, and access to industry-based opportunities. It is the home country to one of the oldest universities in Central Europe (The Charles University in Prague), the Czech Republic is a heaven for students, welcoming around 35,000 internationals each year. It offers a good quality of education & affordable cost of living compared to other popular study destinations in Europe. It is an ideal destination for international students with plenty of work options.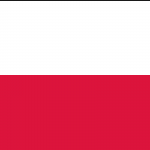 POLAND
Poland has a developed market and one of the most dynamic economies in the world. It has the sixth-largest economy by GDP (PPP) in the European Union. International students choose Poland because they provide the best higher education in Europe. Poland ranked fifth among the best places to study in Europe & won International Student Satisfaction Awards 2014, boosting its position by eight places from last year's 13th position.
Talk to our Expert
Contact us with as much detail as you can so we can give you the best help possible.